AFFORDABLE AND EFFECTIVE PEST CONTROL SERVICES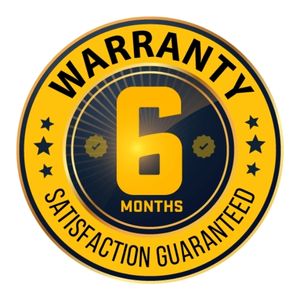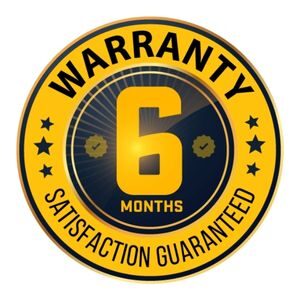 WE TAKE PRIDE IN OUR WORK AND SEE EVERY JOB THROUGH. IF PESTS RETURN WITHIN THE CONTRACTUAL PERIOD SO WILL WE.
If contractual pests return following service and within the guarantee and warranty period we will return at no additional cost. We work hard on keeping our customers pest-free. We guarantee every service and provide extensive warranties to make sure pests are gone and our customers are happy. Call The Exterminators Inc. for pest control services in Brampton
Exterminator Services in Brampton
We offer efficient and affordable solutions for mice, roaches, ants, and bed bugs. Our trained exterminators provide guaranteed pest control solutions that are backed by our warranty. We offer solutions for both residential customers and businesses in Brampton.
Call us: (647) 360-1679
Regardless of whether pests are posing a small or large problem, we can help. We employ trained and licensed exterminators who can deal with even the most challenging infestation effectively. We deal with every pest. If you are experiencing a pest problem in Brampton please give us a call: (647) 360-1679
Inspections
Treatments
Guaranteed Solutions
Mice make their way into homes from even the smallest crack or hole. They do so to find food and water. Once a mouse has made its way in, more will follow. Mice breed very quickly and a small problem can quickly get out of control. We offer professional and efficient solutions and our treatments come guaranteed.
The most common cockroaches we encounter are the German, the American and the Oriental with German cockroaches being the most widespread in the area. We provide treatments that get rid of the pests guaranteed. Our exterminators go the extra mile to makes sure the issues have been dealt with and offer a warranty for our service.
We provide two bed bug treatments with two visits. Our experienced technicians treat the affected areas with heat and insecticides. We guide our customers every step of the treatment process. We provide guaranteed solutions for the treatment of bed bugs.
While ants can remain active indoors all year round, they are most active in the spring and summer months. As licensed exterminators, we offer complete and guaranteed solutions. We will treat using a variety of techniques and products and can exterminate carpenter ants, pharaoh ants, pavement ants, citronella ants and any other species guaranteed.
Wasps can quickly get out of control if a nest remains unattended. Wasps begin their annual nest buildup in the spring. Many nests remain undetected until the summer months when they have grown in size. We will take down the nest and exterminate any lingering wasps.
The idea of having rats running around and causing havoc in a home or the compound is disturbing to consider. It is a reality for some people. Apart from being a nuisance, the disease that rats can bring to anyone living in Brampton should prompt you to give a professional pest control professional a call to clear them out. If you have a rat problem, poison and traps aren't just enough, especially if there's evidence that they've been breeding. 
Call Pest Control Brampton to get rid of these dangerous pests
Rat infestation can bring ectoparasites and pathogens that, if left untreated, are potentially deadly to you and your family. We are all familiar with the bubonic plague or "Black Plague" that ended the lives of approximately thirty to sixty percent of Europe's population in the 14th Century after humans interacted with ticks that infested rats. It's therefore essential to give rat infestation the seriousness it deserves.
Ectoparasites are parasites living outside of the host's body. They are found on the skin or hair and the appendages. These parasites feed on their host for a complete life cycle, and that is usually on animals. Transmission to humans is generally accidental, generally after an interaction with a host, dead or alive. Pathogens are characterized as bacteria, viruses, or microorganisms that have the potential to cause disease.
Association between rat infestation and ectoparasites and pathogens
The most common way that people contract either ectoparasites or pathogens is either through direct or indirect contact with a rat. An example is when handing a rat that's caught dead in a trap. A person, if they don't use protective gear, can pick up parasites, usually fleas, ticks or mites, upon contact. Another way a person can contract pathogens is through a rat's droppings, urine, and dander or shed hair that causes allergies or more significant problems if unknowingly ingested.
How does one become aware of possible infection? Parasites manifest in different ways. When in contact with the skin, symptoms include intense itching, abrasions, coloured dots ranging from tan to red, or hair loss. In the case of a rat bite or scratch, say when you're trying to remove one from your home or environment, results in rat-bite fever and other diseases. Should the urine or saliva contaminate food or water sources, leptospirosis or Lymphocytic choriomeningitis is the effect, which is known to cause kidney and liver damage at worse. Even handling or inhaling rat droppings is problematic; it can cause cardiovascular problems.
The purpose of explaining the relation between rat infestation anywhere in Brampton and the health implications of the same isn't to scare you. It is merely to alert you to exercise caution should you spot a rat in the household. While most people opt for DIY methods, it's worthwhile to note not the rat problem isn't brought under control immediately is in itself a health hazard.
Hire a Professional Pest Control Brampton Technician
It is therefore advisable to acquire the services of a pest control professional company to remove rats, mice, cockroaches, bed bugs, ants and wasps and seal up all areas to avoid a reoccurrence. What also makes getting a professional ideal is that if pests return you as a customer will be covered by 6-month warranty and our technicians will be back to fix the issue.
Call our pest control company to assess to get the best way forward. For all your pest control needs, residential or commercial, call the Brampton pest control team: (647) 360-1679
Our Pest Control technicians are Fully Licenced and trained in the industry's best practices and are equipped with the best Tools to Get the job done efficiently and effectively
Click Below to Request a Free Quote
All our solutions are services performed to last. We pride ourselves in customer satisfaction, and we always ensure we follow through. We also make follow-up visits to make sure that our solutions work. And if the pests return during the warranty period, we will be more than glad to help you out at no additional cost.
Residential Pest Control Services
While ants, wasps, crickets, spiders, androdents are important for the environment, when they get into our space, they become pests. At Pest Control Brampton, we specialize in getting your home back to you. After our professional, comprehensive services, your pest problem will be eliminatedand your normal lives restored. Our technicians are experts when it comes to inspecting your home for these little trouble makers. We value our client's needs, and as such, we make sure we offer solutions customized for your individual needs. Our residential pest control services are guaranteed.
We offer professional services, meaning all our technicians are certified and experts when it comes to sending all pests packing. We get our reputation for quality service from years of excellent service satisfying our client's needs. We work for both our client's satisfaction as well as our own.
We are keen about provincial laws and guidelines, and to maintain our standards and quality service we ensure each task is carried out with the utmost professionalism. We also care for the environment and avoid using chemicals and materials that are harmful to the planet.
Our services are guaranteed
All our solutions are services performed to last. We pride ourselves in customer satisfaction, and we always ensure we follow through. And if the pests return during the warranty period, we will be more than glad to help you out at no additional cost.
We hate second-guessing, and that is why we have invested so much in the best equipment and staff. Our technicians are highly trained and experienced to offer the best quality residential pest control services. We work, smart, fast with real-time problem-solving solutions. No pest-control task is too hard for our crew to tackle. Call us today. We promise you won't regret it!
Commercial Pest Control Services
Pests can damage your reputation, resulting in regulatory fines and disorganize your daily business operations. At Pest Control Brampton, we will guard your business. We offer state of the art, proven commercial pest control services that are guaranteed. We will make sure that we offer every inch of skill, experience, and professionalism when creating an effective defense against pest for your business. We know you value your business, that is why we offer customized plans that suit each client's needs. Our experts at Pest Control Brampton offer: through inspections, timely services, customized plans, and quality pest control that will protect your business and give you peace of mind.
We know how valuable sanitation is when it comes to hospitality. We understand you want to offer your customers with the best, in the cleanest environment possible. And while time is a limiting factor, our technicians will work smart, fast and effectively to ensure your pest headache is gone with minimal effort from your side.
To offer your clients the best, both you and your employees need to work in a clean, and pest free environment. Our objective to our clients is pest eradication. Depending on your pest problem, we have a comprehensive solution that is best suited for your business.
Pests will move in anywhere they feel comfortable, it doesn't matter if it's a kitchen or a department store, they are known to invade businesses as well as offices. Having pests running around the office will significantly affect the performance of your employees. We will work hard to ensure both sanity and safety are restored in your office.
Factories and warehouses are perhaps the most vulnerable to pest of all commercial spaces. Traffic in and out these spaces are an open invitation to these little invaders. They will come in with cargo, equipment and trucks or when doors and loading docks are left open. With time, their numbers could grow leading to significant property damage or worse infestation. You won't need to worry about pests again once you call us!