RAT Exterminator Brampton
AFFORDABLE AND EFFECTIVE PEST CONTROL SERVICES IN BRAMPTON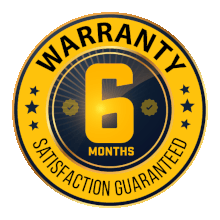 WE TAKE PRIDE IN OUR WORK AND SEE EVERY JOB THROUGH. IF PESTS RETURN WITHIN THE CONTRACTUAL PERIOD SO WILL WE.
If contractual pests return following service and within the guarantee and warranty period we will return at no additional cost. We work hard on keeping our customers rat-free. We guarantee every service and provide extensive warranties to make sure pests are gone and our customers are happy. Call The Exterminators Inc. for mouse control services in Brampton
Rat Control Brampton offers guaranteed rat extermination with a warranty. The licensed exterminators at Rat Control Brampton provide professional extermination of rats. The professionals at Rat Control Brampton are specialized in rodent extraction and extermination. Our seasoned technicians perform these services in residential and commercial properties using time-tested techniques and methodologies. We also use specialized equipment such as thermal cameras, moisture meters, and other state-of-the-art equipment to help pinpoint the root cause of the infestation. You will be more than safe with the help of our comprehensive 6-month service warranty that promises our return when the rats do too!
Inspection is one of the most critical parts of the rat removal process. The technician carefully inspects the property by doing an exterior and interior inspection. The exterior inspection is needed to locate and detect rat entry points and other vulnerable places around the building. Rats can use a variety of points to get inside and spread. These exterior entry points are all types of holes, gaps, and cracks generally found at the base of the building. Once these areas are identified, the technician continues the search by locating areas of high activity and hotspots. The customer is alerted to these findings. With permission and clearance from the property owner, will the technician then move forward with the extermination to prevent other rats from coming inside?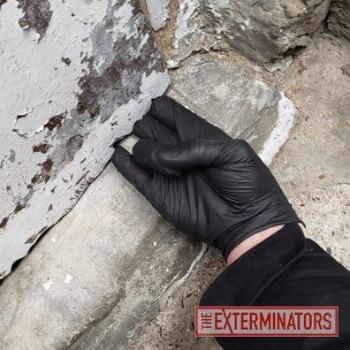 Once the extermination stage in the rat removal process ended, the technicians will provide the customer with an extensive list of vulnerable points and entry points they have found during the inspection stage. The customer will know exactly where these points are and will know what needs to be done. At Rat Control Brampton, we employ steel, aluminum flashing, fine steel mesh, concrete mortar and other custom products to seal up structures from rodents. The exclusion of these entry points keeps the rats out so that they cannot enter again. We offer comprehensive rodent exclusion services that we can warrant for up to two years.
The extermination process is another vital step in the rat removal process which takes place on the same day. After areas of high activity and hotspots have been found, the rat control specialists will use a mix of potent industry-grade rodenticides not available to the public. These rodenticides come in various forms such as bait blocks. These bait blocks are stored in exterior tamper-proof bait boxes that only rats will be able to enter. These bait boxes are inaccessible to children and pets. They can only be opened with a special key by the technician.

Once these rats will eat from the rodenticide, they will return to their nest and perish. To take care of the colony of rats on the inside of the building, snap traps will be used to kill the rats on contact immediately. It can take up a month before results are visible and all rats are exterminated. This can vary depending on various factors such as access to food, as well as what access rodents have to the interior of your household. Therefore, it is always important to seal up all entry points originally used by the rats. Depending on the rat infestation, technicians will also use 'One-Way Doors' to lead the rat outside. Once the rat leaves the property, it cannot enter again. The rat will leave the area for good.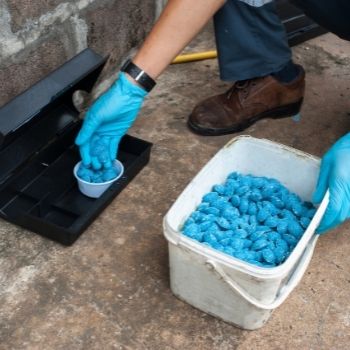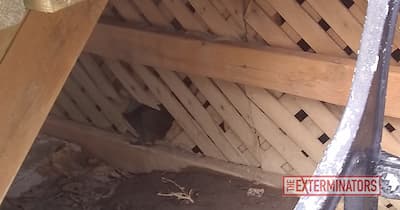 Rats are extremely destructive rodents that will take any opportunity to chew on personal property. The most two common species are the Roof rat and The Norway rat. They are notorious for costing homeowners thousands of dollars in repair and restoration costs. Due to high water content, they can also unleash a very unpleasant smell which is often found long after the rat passed away. To get rid of rats in a fast way that is also cheap, please contact the professionals from Rat Control Brampton.
Call Pest Control Brampton to get rid of these dangerous pests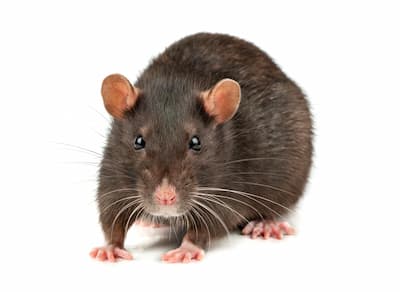 Rats are in no way indoor rodents and thus are much wilder than their mouse counterparts. Especially the common household pest, the house mouse. Rats are larger and look far more menacing. They are quick to go on the attack to defend their territory and will bite if needed. Rats eat a variety of foods such as bugs and vegetables and are for this reason omnivores. Rats are very good at staying under the radar and taking full advantage of the clutter they are provided with.
People are often reluctant to hire a licensed exterminator because of old tales that are associated with the industry. A lot has changed since then. Pest Control Brampton is a fully accessible service that consists of experienced rat control technicians that are proud to serve the communities they are from. All of our prices are affordable, and appointments are easy to schedule to start the pest control process. All our technicians are trained, certified, licensed, and insured to give you the best quality possible! Guaranteed removal by not wasting any time on store-bought products that only promise you stress and disappointment! Hire us, and you'll see a difference.
Rat Control Lindsay guarantees results at affordable rates. We are a familiar face in Brampton and have solved one of the worst infestations for families and business owners alike. Rat control is an arduous job and this is why we carefully and strategically plan our counterattacks, so we can give you visible results in no time! Rat Control Brampton is consists of top-notch industry experts that lots of years of experience under their belts. You stay safe after we leave under our guaranteed service warranty that obligates us to be back if rats return. We return free of cost. If you have questions and or comments, call us for an over-the-phone consultation.



Our Pest Control technicians are Fully Licenced and trained in the industry's best practices and are equipped with the best Tools to Get the job done efficiently and effectively
Click Below to Request a Free Quote